Interior

:  Bearing walls, floors, ceilings, and roofs (except the interior surfaces therein), foundations, ceiling equipment, tanks, pumps, pipes, vents, ducts, shafts, flues, chutes, conduits, wires, and other utility installations, except outlets.
Exterior

: front entries, exterior stairs, balconies, decks, shutters, awnings, window boxes, doorsteps, stoops, balconies or rear patios and rear porches, and all exterior doors and windows located outside the Unit's boundaries.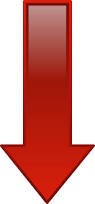 Interior

:  Lath, furring, wallboard, plasterboard, plaster, paneling tiles, wallpaper, paint finished flooring and other wall, ceiling, or floor coverings on interior surfaces. Owners shall have the exclusive right to paint, repaint, tile, wax, paper, carpet or otherwise decorate the interior surfaces of the walls, ceiling, floors, and doors forming the boundaries of his unit.


Each owner shall also have the right to construct partition walls, fixtures, and improvements within the boundaries of his Unit, provided that such modifications shall not interfere with facilities necessary for the support, use or enjoyment of any other part of the community, shall not impair the structural soundness or integrity of the building and not encroach on the Common Elements or any part thereof.
IF the proposed architectural action does require HOA approval, THEN the proposed action shall require the applicant to complete the Architectural Approval Form and send to the management company. The applicant shall then be subject to the architectural approval process:
Beginning with conditional approval (to include notifying the committee of work schedule)

Continuing with review and monitoring (notifying the committee of work schedule);

Ending with final approval after project is complete.
The committee shall be provided reasonable access to the Unit in question in order to monitor the process and give final approval. Final approval shall be documented on the Architectural Approval Form and mailed/emailed to the management company upon completion.